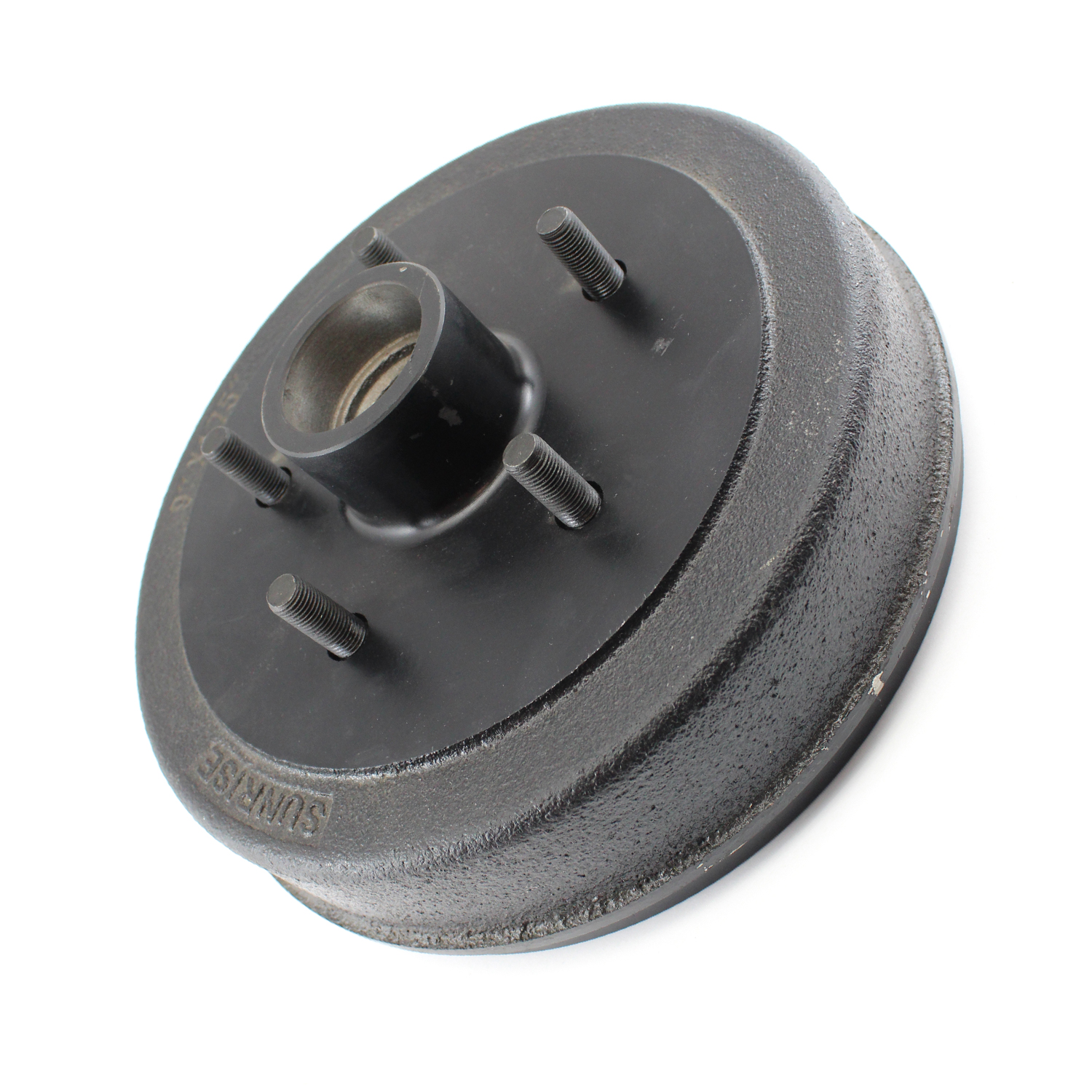 EHD
Trailer 10″ Brake Drum
$71.50 – $137.50
These trailer 10″ brake drums are suited for axles that use hydraulic or electric brakes. Each brake drum comes with pre-pressed cups and all fittings are included.
Description
The 10″ brake drum is one of the most common styles of drum used on medium to heavy duty trailers with hydraulic or electric brakes. Each drum comes complete with the bearings, seal, dust cap and nuts you need to safely replace the drums on your trailer.  Designed for everyday use, the LM style of bearings are usually suitable for trailers with 39mm round or 40mm square axles, while the S/LINE style of bearings are typically used on 45mm and selected 50mm axles. If you aren't sure what bearing style or stud pattern you have please view the downloadable resource pdf attached or contact on of our friendly staff. 
Advantages
Pick your stud pattern 

Pick your bearing style

Pre-pressed bearing cups

Fittings included

Natural finish

SG casted iron
What's Included
1 x Trailer 10″ Brake Drum
1 x Inner Cup & Cone
1 x Outer Cup & Cone
1 x  Oil Seal
1 x 3/4″ Dust Cap
Wheel Nuts to suit
Note the "Bare" option has no fittings or cups.
Additional information
| | |
| --- | --- |
| Weight | 11 kg |
| Dimensions | 28 × 28 × 15 cm |
| Stud pattern | Ford, Commodore, Holden HT, Landcruiser 6 Stud, Landcruiser 5 Stud, F100 Ford, Nissan Navara |
| Bearing type | LM, S/Line, Bare, Parallel, American |